Kandace Walker, Lane College- c/o 2016, Mass Communications
Where are you from? Who introduced you to HBCUs?*
I am from Bolivar TN. I was introduced to HBCU's through multiple family members, most of them being TSU graduates.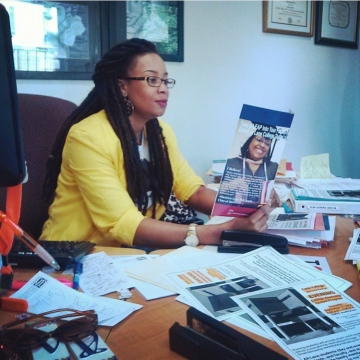 Kandace Walker hard at work!
Why did you choose an HBCU over a pwi?*
I chose my HBCU because of its rich history. Also one of the many great things about Lane College is that it creates the true sense of Family.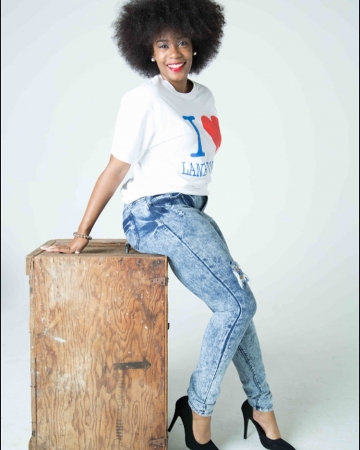 Kandace Walker showing her love for Lane College!
What is the story of your "experience" at Your HBCU given its heralded status as a stellar and prestigious institution?*
As a freshman, I was a little apprehensive about attending Lane College because it was so close to home. Being the shy and timid person that I once was, it took me a while to adapt to the environment however after meeting a few very influential people, that soon changed. Before I knew it, I had come out of my shell.

Winning first runner up in the Miss Lane pageant as well as the Miss Black and Gold pageant in 2014 I had become a social butterfly. I also became an avid volunteer and was elected treasurer of my campuses NAACP chapter and Mass communications club.
"First time" experiences at your HBCU?*
N/A
Who are the professors that have impacted your life in and out of the classroom? How did they do that?*
The woman who inspired me the most was Mrs. Virginia Crump. A lady of many hats, and a force to be reckoned with, she motivated me to be all that I can be a true "mover and a shaker". I could also never forget Mr. Kirkendoll,Dr. Jackson,Mr. Johnson and Ms. Graves.
Lane College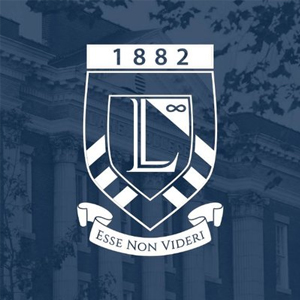 Students: 1,376

Athletics: Lane College offers men's intercollegiate baseball, basketball, football, cross country, and tennis along with women's intercollegiate softball, basketball, cross country, volleyball, and tennis. Lane College competes in Division II of the NCAA. The athletic teams compete as a part of the Southern Intercollegiate Athletic Conference.
Notable Alumni: Jacoby Jones - 2007 - Current professional football player; scored two touchdowns in 2013 Super Bowl** Fatima Massaquoi - 1936 - Pioneering Liberian educator** Donald L. Hollowell - 1947 - Civil rights lawyer. He was the first African-American to be named regional director of a United States government agency (Equal Employment Opportunity Commission).** Chuck Rainey - 1959 - Legendary musician with recording credits on thousands of recordings** Angelita Blackshear Dalton - 1993 - General Sessions Court Judge, Division III; First African-American woman elected judge in Nashville, Tennessee**
Website: http://www.lanecollege.edu/


Latest Trending Interviews
Interviews Featuring "Lane College"
Interviews Featuring "Mass Communications"