Lamar Allen, Fisk University- c/o 2014, Business Administration
Where are you from? Who introduced you to HBCUs?*
I am a native of Detroit, MI. Being a graduate of a high school flooded with staff who are HBCU alumni is what introduced me to HBCUs. Many of them graduated from top notch universities including Fisk University (#FiskFOREVER), Morehouse College, Tennessee State University, Central State University, Alabama State University, Hampton University, Tuskegee University, and so forth.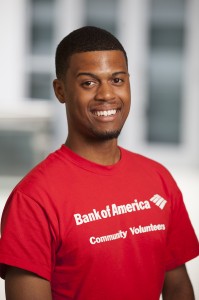 Lamar Allen of Fisk University (Class of 2016)
Why did you choose an HBCU over a pwi?*
I always wanted to attend an HBCU. During high school, I had been on two spring HBCU tours; touring some of the nation's finest Historically black colleges and universities.

At one point, I was truly enthusiastic about attending an Ivy League school, but I chose to stick with my original educational plan; attend an HBCU for undergraduate studies, then strive to attend an Ivy League institution for graduate studies.

It was a decision that many disagreed with, but I then realized that I was the one living with my decision for the years to come. If I am happy with it, then that is all that matters.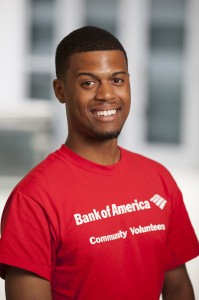 Lamar Allen of Fisk University (Class of 2016)
What is the story of your "experience" at Your HBCU given its heralded status as a stellar and prestigious institution?*
This is my first year at Fisk, so my story is currently in its beginning stage. I am definitely certain that as I
"First time" experiences at your HBCU?*
N/A
Who are the professors that have impacted your life in and out of the classroom? How did they do that?*
All of my business professors leave a huge impression on me, simply because they are professors who truly care about enhancing students academically. Professor Cargill (Accounting), Professor Umontuen (Marketing), Professor Cambranero (Micro-Economics), and Professor McNamee (Business Law) all made sure that I had the tools necessary to succeed in their classes by lending a helping hand when needed, and directing me to resources that would help make me successful.
Best restaurants on/near campus? Best dishes?
There is a restaurant down Jefferson St. called Knock Out Wings. I love their chicken tenders, and they have some of the best biscuits I have ever tasted in my life!
Fisk University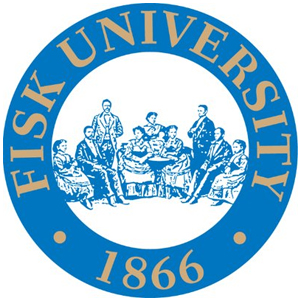 Students: 700+

Athletics: Fisk University is part of the National Association of Intercollegiate Athletics (NAIA) Division I level, primarily competing in the Gulf Coast Athletic Conference (GCAC). Men's sports include basketball, cross country, tennis and track & field; women's sports include basketball, cross country, softball, tennis, track & field and volleyball.
Notable Alumni: Nikki Giovanni - 1967 - poet, author, professor, scholar** Otis Boykin - 1942 - Inventor, control device for the heart pacemaker** Gregory "DJ GB" Byers - 2013 - DJ, Producer** William L. Dawson (politician) - 1909 - U.S. Congressman (1943–1970)** Charles Diggs - United States House of Representatives Michigan (1955–1980)** Rel Dowdell - 1993 - Acclaimed filmmaker** James J. Durham - 1880, 1885 - Founder of Morris College** Venida Evans - 1969 - Actress, best known for IKEA commercials** John Hope Franklin - 1935 - Historian, professor, scholar, author of landmark text From Slavery to Freedom** Esther Cooper Jackson - 1940 - Founding editor of Freedomways Journal** Leonard Jackson (actor) - 1952 - Actor, Five on the Black Hand Side; The Color Purple** Matthew Knowles - 1973 - Father and former manager of Beyoncé, founder and owner of Music World Entertainment, and adjunct professor at Texas Southern University** Hon. Hazel O'Leary - Former U.S. Secretary of Energy** Alma Powell - Wife of Gen. Colin Powell** Margaret Murray Washington - 1890 - Lady Principal of Tuskegee Institute and third wife of Booker T. Washington** Ida B. Wells - American civil rights activist and women's suffrage advocate** Frederica Wilson - 1963 - U.S. Representative for Florida's 17th congressional district**
Website: http://www.fisk.edu/


Latest Trending Interviews
Interviews Featuring "Fisk University"
Interviews Featuring "Business Administration"