Kennedy Watson, Dillard University- c/o 2016, Business Administration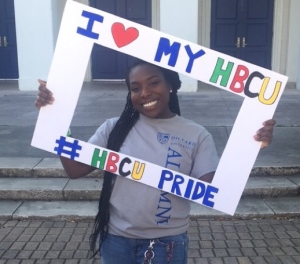 Where are you from? Who introduced you to HBCUs?*
I was born in Englewood,New Jersey—but was raised mostly in Mobile, Alabama. I was introduced to HBCU's by my parents. They attended Dillard University.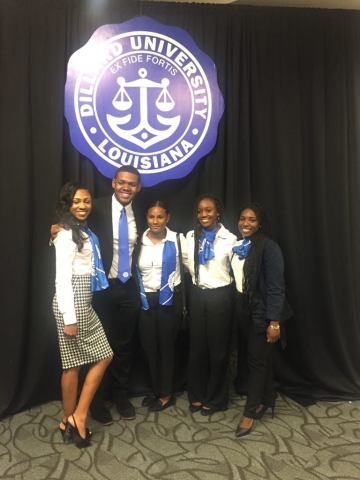 Kennedy and her DillardU family at an event!|Image Credit: Kennedy Watson
Why did you choose an HBCU over a pwi?*
Throughout my childhood I struggled with accepting dark complexion.

Moreover, in my eyes at a young age, everyone had lighter skin than I did. The schools I attended in grade school seemed to only have very few people that looked like me.

I decided my Senior year of high school that an HBCU would be the best option for me because each HBCU embraces its culture and pushes you to become aware of many important events that are not taught to us in K-12 textbooks/classrooms.

I also chose an HBCU because of how strong Dillard's networking is. I believe it's important to have access to job shadowing, internships, scholarships, etc.
What is the story of your "experience" at Your HBCU given its heralded status as a stellar and prestigious institution?*
I have experienced the close-knit family feeling, hospitality, and networking that I was looking for in an HBCU.

At Dillard, and many other HBCU's we have Fried Chicken days (Monday's). But what stands out about my institution is that we also have the New Orleans tradition of red beans and rice every Monday, and fried fish every Friday.

Like every other university, students get tired of the cafeteria food. But, I can always rely on our President, Dr. Kimbrough (@hiphopprez), to have a lecture where he provides a more upscale selection of food! My experience has been one in a million thus far and has connected me with great people to help guide me on the right path.

As soon as I got to Dillard I decided to join organizations that would be influential to my growth and career: Class Council, Cheerleading, Sister to Sister, Pre Alumni Council, and most recent–SGA. These organizations have kept/keep me focused on my studies because of the grade point average you need to have to be a part of them; so they make me stay focused.

I believe being a part of organizations in college makes the year go by faster, gives you a voice on campus, and more.

"First time" experiences at your HBCU?*
My first time experiences were: Having a roommate. Being able to stay out however late I wanted to.

Going on Bourbon Street/Downtown NOLA with friends.

Meeting great people like Michael Eric Dyson, Mara Brock Akil, Dr. Saniko, Terrence J., Migos, August Alsina, Laurence Ross, and more.
Who are the professors that have impacted your life in and out of the classroom? How did they do that?*
Many of my professors have impacted my life, but Dr. Watts has impacted me the most. He instructs an African World Studies class and I walked away with vital knowledge of Africa that I was never introduced to.

He taught us that, "We know what we know, and we don't know what we don't know, because of the politics of knowledge." This is one of the most profound statements I have ever heard.

Questions about being a Business Admin major? Attending DillardU? Respectfully ask Kennedy!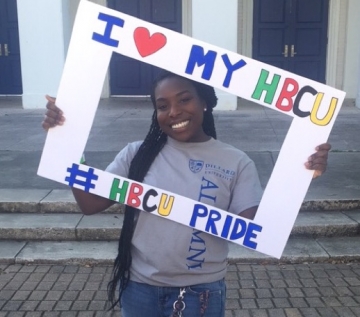 Kennedy Watson of Dillard University, Class of 2019, Business Admin major!| Image Credit: Kennedy Watson
What sports do/did you play at your HBCU? What positions?
N/A
What sports and/or extra curricular activities did you do in High School? And why?
N/A
Best restaurants on/near campus? Best dishes?
N/A
Who invited you to interview with us?
N/A
Your wildest moment at college?
N/A
What is your funniest college story? (everyone has one lol)
N/A
Dillard University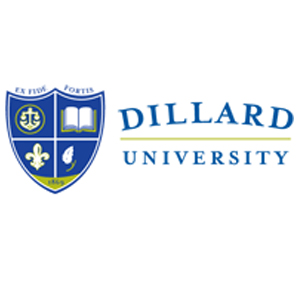 Students: 1,250

Athletics: Dillard University is a member of the National Association of Intercollegiate Athletics (NAIA), competing in the Gulf Coast Athletic Conference (GCAC). Men's sports include basketball, cross country and track & field; while women's sports include basketball, cross country, track & field and volleyball.
Notable Alumni: Michelle Obama - 2014** Spike Lee - 2004 - Doctor of Humane Letters** Shirley Franklin - 2004** William H. Cosby, Jr. - 2006 - Doctor of Education** Hillary Clinton 2007 - Doctor of Humane Letters** Roberta Flack 2007 - Doctor of Humane Letters** Dwayne Thomas - 1980 - CEO, Medical Center of Louisiana, New Orleans** Marian Wright Edelman - 1989 - Doctor of Humane Letters** Ellis M. Marsalis, Jr. - 1955 - Accomplished jazz pianist and music educator; father of jazz artists: Branford, Wynton, Jason and Delfeayo; retired Director of Jazz Studies, University of New Orleans** Lou Rawls - 1988 - Doctor of Humane Letters** Robert E. Johnson - 1988 - Doctor of Literature** Shirley Chisholm - 1985 - Doctor of Humane Letters** Martin Luther King, Sr. - 1980 - Doctor of Humane Letters** John Hope Franklin - 1979 - Doctor of Humane Letters** Benjamin E. Mays - 1975 - Doctor of Humane Letters** Coretta Scott King - 1978 - Doctor of Humane Letters** Mitchell W. Spellman - 1940 - Founding Dean of the Charles R. Drew University of Medicine and Science; Professor of Surgery Emeritus of Harvard Medical School; director, Academic Alliances and International Exchange Programs at Harvard Medical International** Joyce M. Roche - 1970 - President & CEO of Girls, Inc.; former President and Chief Operating Officer of Carson, Inc.; the first female chairperson of the Dillard University Board of Trustees** P.B.S. Pinchback - 1885 - First African-American Governor in the United States; 24th Governor of Louisiana** Alice Dunbar Nelson - 1892 - Women's rights activist and wife of Paul Lawrence Dunbar** Garrett Morris - 1958 - Comedian/actor (Saturday Night Live, The Jamie Foxx Show)** Michael D. Jones - 1982 - Partner, Kirkland & Ellis; Georgetown Law Center Alumni of the Year Award (2010)** Patrick O. Jefferson - 1990 - Member of the Louisiana House of Representatives for District 11; lawyer from Arcadia** James W. Ames - 1882 - Founder, Dunbar Hospital, the first black hospital in Detroit, MI**
Website: http://www.dillard.edu/


Latest Trending Interviews
Interviews Featuring "Dillard University"
Interviews Featuring "Business Administration"