Aislyn Taylor, Dillard University- c/o 2014, Political Science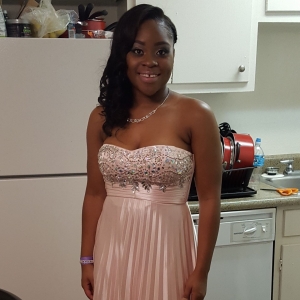 Where are you from? Who introduced you to HBCUs?*
I originally had not looked at Dillard as a choice for college. However I received a call one night from a coach at the school with a chance to play softball for the school. I went for a visit, and fell in love with the school and the city.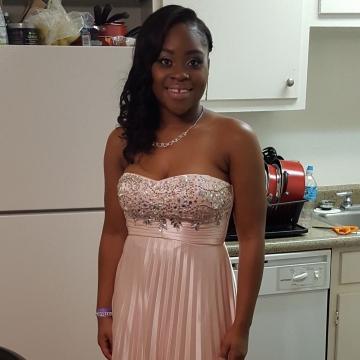 "I chose this major/minor combination because I want to be a corporate lawyer, and I thought they would put me in the best possible position to go on to law school."
Why did you choose an HBCU over a pwi?*
I decided to attend Dillard and became the first female ever to sign with Dillard for softball. Unfortunately, about a week before school started I received a letter in the mail saying that due to a lack of funding the softball team was being cut.

Many of the other girls who were to be on the team with me quickly switched to other schools, and I wanted to go right along with them, but my dad explained to me the that so close to the school year a scholarship would be hard to come by, and paying out of pocket was simply not an option for me.

Fortunately for me, I had the grades to qualify for a full ride scholarship and could still attend Dillard in the absence of softball. I was crushed however because college softball had always been a dream of mine. I kicked and screamed the whole way to Dillard and almost refused to go, but with such short notice I had no hopes of finding another school. So reluctantly I went with the hopes of being able to transfer after the first semester. But the first semester came and went and I chose to remain at Dillard. I fell in love with the people and the school and i realized I didn't need softball to enjoy college. Yes, I miss softball and I wish they would bring it back, but i would not trade the experiences I've had at Dillard and the bonds I've formed with the people there.
What is the story of your "experience" at Your HBCU given its heralded status as a stellar and prestigious institution?*
No answer provided.
"First time" experiences at your HBCU?*
Well for starters given that I am in New Orleans for the first time, I had my first Mardi Gras, my first beignet, my first taste of crawfish, and my first taste of gumbo.
Who are the professors that have impacted your life in and out of the classroom? How did they do that?*
Two professors that really stand out to me are my Argument and Research and Expository Writing professor Dr. Jerry Ward and my American National Government professor Dr. Gary Clark. Both professors allowed me the freedom to express my myself, but in very different ways. Dr. Ward helped me to develop my writing skills and gave me the tools to properly draft an argumentative essay. Dr. Clark allowed me to showcase my skills in debate, and gave me knowledge on how to constitutionally back my arguments. I also developed a close personal relationship with both professors to the point where we were able to share jokes inside the classroom to add to the learning experience.
Best restaurants on/near campus? Best dishes?
There are not many restaurants near campus, but there is one China Buffet. The food is great and $7.50 is a great price for all you can eat when you are a struggling college student. I really love the honey chicken, and the noodles.
College crush?
My college Crush was and still is my boyfriend Kendall Dennis. We met early in the year and have been together ever since.
Ghost stories involving buildings or spots on campus?
There are no ghost stories that I know of, but there is a rumor that Dillard was built on a cemetery, but I think that's a myth.
What is your major? and Why did you choose it?
I am a Political Science major with a International Business minor. I chose this major/minor combination because I want to be a corporate lawyer, and I thought they would put me in the best possible position to go on to law school.
What to date has been your proudest moment @ Your HBCU?
My proudest moment at DU was the freshman's honors convocation. Where all the freshman that had excelled in the first semester were awarded with medals in front of the entire class.
Where are the spots to go to if you wanted to cuddle with your boy or girlfriend?
Anyone at Dillard can tell you that me and my boyfriend could be seen cuddling or hugging just about anywhere on campus. But I would have to say our favorite spot was the Williams Hall downstairs lounge (boys were not allowed in the rooms). We were there almost everyday talking with each other and other friends. There were even times that i would bring down my TV or laptop and we would watch a movie.
What are the chants heard most often at the sporting events?
The chant that Dillard University is known for is the famous DU chant. They teach us this on the first day. It goes like this DDDDDD UUUUU !!!! (clap)(clap clap)(clap) D D D D DD UUUUU !!! (clap)(clap clap)(clap)
How are you positively active on campus? (e.g. clubs, SGA, etc.)
I am positively active on campus. I am a member of Bleu crew, our school's pep squad. And I am also a member of Phi Eta Sigma, the honors society. I also am sure to attend any meeting or forum concerning our school or where voices and opinions can be heard.
Where is the "yard" located?
We don't have a yard necessarily, but we do have Kabacoff which is a courtyard located between the gym and the cafeteria. Students can sit out and enjoy the weather or the occasional party.
What and where are the historical places on campus?
Probably the most historical place on our campus is the sacred "Avenue of the Oaks", a sacred strip of green grass located in the middle of campus between our oak trees.

This grass is very important to Dillard, so important in fact that we are not allowed to walk on it until graduation day. Consequences are severe for those who break this rule and get caught on the grass.
What to date has been your saddest moment at your HBCU?
My saddest moment at DU was my first day there without softball. i cried for alot of it, but it got better.
How did you overcome your nervousness about going to college?
I was never really nervous about going to college. I have always been a very outgoing person. Fitting in and making friends has never really been a problem for me. I just enjoy life and have a few good laughs doing it.
Of course I see the Greek life at my school, and its wild and fun, and anyone would want to be a part of it. But I also know discretion is key so I will not be revealing if I plan on pledging or what I would pledge
Dillard University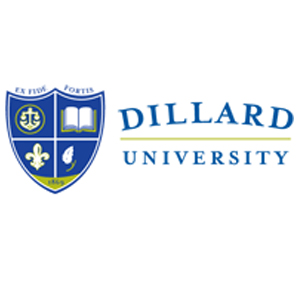 Students: 1,250

Athletics: Dillard University is a member of the National Association of Intercollegiate Athletics (NAIA), competing in the Gulf Coast Athletic Conference (GCAC). Men's sports include basketball, cross country and track & field; while women's sports include basketball, cross country, track & field and volleyball.
Notable Alumni: Michelle Obama - 2014** Spike Lee - 2004 - Doctor of Humane Letters** Shirley Franklin - 2004** William H. Cosby, Jr. - 2006 - Doctor of Education** Hillary Clinton 2007 - Doctor of Humane Letters** Roberta Flack 2007 - Doctor of Humane Letters** Dwayne Thomas - 1980 - CEO, Medical Center of Louisiana, New Orleans** Marian Wright Edelman - 1989 - Doctor of Humane Letters** Ellis M. Marsalis, Jr. - 1955 - Accomplished jazz pianist and music educator; father of jazz artists: Branford, Wynton, Jason and Delfeayo; retired Director of Jazz Studies, University of New Orleans** Lou Rawls - 1988 - Doctor of Humane Letters** Robert E. Johnson - 1988 - Doctor of Literature** Shirley Chisholm - 1985 - Doctor of Humane Letters** Martin Luther King, Sr. - 1980 - Doctor of Humane Letters** John Hope Franklin - 1979 - Doctor of Humane Letters** Benjamin E. Mays - 1975 - Doctor of Humane Letters** Coretta Scott King - 1978 - Doctor of Humane Letters** Mitchell W. Spellman - 1940 - Founding Dean of the Charles R. Drew University of Medicine and Science; Professor of Surgery Emeritus of Harvard Medical School; director, Academic Alliances and International Exchange Programs at Harvard Medical International** Joyce M. Roche - 1970 - President & CEO of Girls, Inc.; former President and Chief Operating Officer of Carson, Inc.; the first female chairperson of the Dillard University Board of Trustees** P.B.S. Pinchback - 1885 - First African-American Governor in the United States; 24th Governor of Louisiana** Alice Dunbar Nelson - 1892 - Women's rights activist and wife of Paul Lawrence Dunbar** Garrett Morris - 1958 - Comedian/actor (Saturday Night Live, The Jamie Foxx Show)** Michael D. Jones - 1982 - Partner, Kirkland & Ellis; Georgetown Law Center Alumni of the Year Award (2010)** Patrick O. Jefferson - 1990 - Member of the Louisiana House of Representatives for District 11; lawyer from Arcadia** James W. Ames - 1882 - Founder, Dunbar Hospital, the first black hospital in Detroit, MI**
Website: http://www.dillard.edu/


Latest Trending Interviews
Interviews Featuring "Dillard University"
Interviews Featuring "Political Science"