Gerald D. Lee, Dillard University- c/o 2011, Business Administration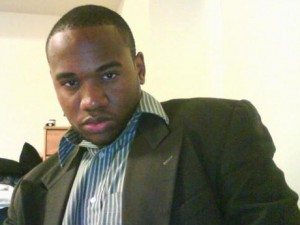 Name : Gerald D. Lee
HBCU : Dillard University
Graduation Year : 2011
Major : Business Administration
Where are you from? Who introduced you to HBCUs?*
N/A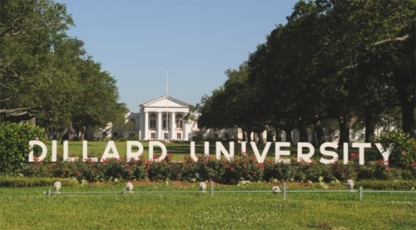 The Illustrious Campus of Dillard University Home to the Bleu Devils
Why did you choose an HBCU over a pwi?*
N/A
What is the story of your "experience" at Your HBCU given its heralded status as a stellar and prestigious institution?*
My story at Dillard is one of triumph. Beginning my freshman year, I knew that I belonged at the top. And that is what I shot for. I was apart of every council thought of. From Sophomore Class Parliamentarian, Junior Class President and Student Government Association Treasurer, I made sure that Dillard knew my name and the face that went with it. Becoming an inaugural member of the Collegiate 100 Black Men of Dillard University was an amazing success in itself. At the time I could not grasp the power that we as black men would soon have on campus, but it was and still is being shown on the Gleaming White and Spacious Green.
"First time" experiences at your HBCU?*
N/A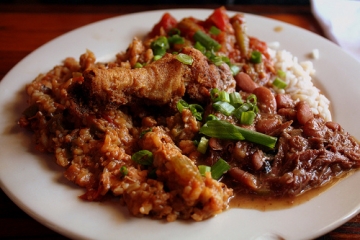 we hope we have a chance to visit
Who are the professors that have impacted your life in and out of the classroom? How did they do that?*
The first professor that comes to mind when thinking of an influence is Professor S. Carver Davenport. He is a Professor of Music and the director of the illustrious Dillard University Concert Choir (DUCC), which I was apart of. Dr. Davenport revealed to me a side of Music I was never aware of. He humbly explained the idea of Ethos, which means that Music has the effect on the emotions. He is a world renown teacher and instructor and I am forever in his debt
Best restaurants on/near campus? Best dishes?
Well on campus everyone eats in Kearny Hall for lunch. We would have Red Beans and Rice with Fried Chicken on Mondays and Fried Fish with Mac n Cheese of Fridays. Every week. ("Kearny Hall is is the center of student activities on campus. Administrative offices for Student Affairs, the Student Government Association, the student yearbook, and the Courtbouillon (Dillard's student newspaper) are housed on the first floor of Kearny. A student lounge and, short order grille and convenience store are also located in Kearny. The dining hall occupies the second floor.")
College crush?
Melanie Willoughby
Dillard University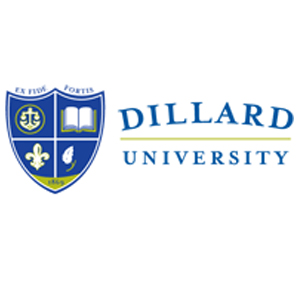 Students: 1,250

Athletics: Dillard University is a member of the National Association of Intercollegiate Athletics (NAIA), competing in the Gulf Coast Athletic Conference (GCAC). Men's sports include basketball, cross country and track & field; while women's sports include basketball, cross country, track & field and volleyball.
Notable Alumni: Michelle Obama - 2014** Spike Lee - 2004 - Doctor of Humane Letters** Shirley Franklin - 2004** William H. Cosby, Jr. - 2006 - Doctor of Education** Hillary Clinton 2007 - Doctor of Humane Letters** Roberta Flack 2007 - Doctor of Humane Letters** Dwayne Thomas - 1980 - CEO, Medical Center of Louisiana, New Orleans** Marian Wright Edelman - 1989 - Doctor of Humane Letters** Ellis M. Marsalis, Jr. - 1955 - Accomplished jazz pianist and music educator; father of jazz artists: Branford, Wynton, Jason and Delfeayo; retired Director of Jazz Studies, University of New Orleans** Lou Rawls - 1988 - Doctor of Humane Letters** Robert E. Johnson - 1988 - Doctor of Literature** Shirley Chisholm - 1985 - Doctor of Humane Letters** Martin Luther King, Sr. - 1980 - Doctor of Humane Letters** John Hope Franklin - 1979 - Doctor of Humane Letters** Benjamin E. Mays - 1975 - Doctor of Humane Letters** Coretta Scott King - 1978 - Doctor of Humane Letters** Mitchell W. Spellman - 1940 - Founding Dean of the Charles R. Drew University of Medicine and Science; Professor of Surgery Emeritus of Harvard Medical School; director, Academic Alliances and International Exchange Programs at Harvard Medical International** Joyce M. Roche - 1970 - President & CEO of Girls, Inc.; former President and Chief Operating Officer of Carson, Inc.; the first female chairperson of the Dillard University Board of Trustees** P.B.S. Pinchback - 1885 - First African-American Governor in the United States; 24th Governor of Louisiana** Alice Dunbar Nelson - 1892 - Women's rights activist and wife of Paul Lawrence Dunbar** Garrett Morris - 1958 - Comedian/actor (Saturday Night Live, The Jamie Foxx Show)** Michael D. Jones - 1982 - Partner, Kirkland & Ellis; Georgetown Law Center Alumni of the Year Award (2010)** Patrick O. Jefferson - 1990 - Member of the Louisiana House of Representatives for District 11; lawyer from Arcadia** James W. Ames - 1882 - Founder, Dunbar Hospital, the first black hospital in Detroit, MI**
Website: http://www.dillard.edu/


Latest Trending Interviews
Interviews Featuring "Dillard University"
Interviews Featuring "Business Administration"