Nzingha Bomani, Dillard University- c/o 2016, Biology
Where are you from? Who introduced you to HBCUs?*
I am from Shreveport, Louisiana and It was always a known fact in my household that every child would attend an HBCU. Being the eldest of five, I was the first to "leave the nest" and the first to undergo the HBCU experience. I applied to six colleges during my junior and senior year combined. Out of those six, five were HBCUs (Spelman College, Tennessee State, Xavier University, Dillard University, and Philander Smith).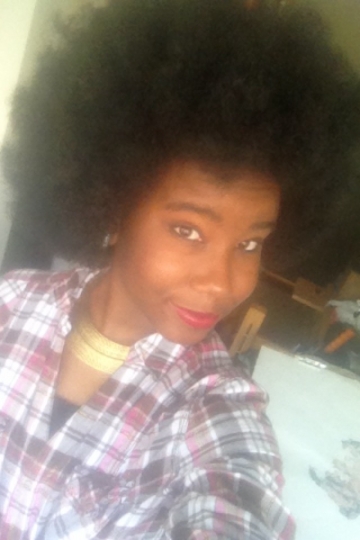 Nzingha Bomani of Dillard University , c/o 2018
Why did you choose an HBCU over a pwi?*
I chose an HBCU, because I have always been fond of my people and have always had an aspiration to go to a college and be surrounded by people who look like me, talk like me, and act like me
What is the story of your "experience" at Your HBCU given its heralded status as a stellar and prestigious institution?*
I have had a very fulfilling and eventful time at the illustrious Dillard University. I have been given a plethora of opportunities that ,honestly, I don't think I could get at any other college or university. I have made life long friends, have been a lead ambassador of an organization, have been in the process of creating my own natural hair club, have received a position on the Student Leadership Board as a way to help incoming freshman, and have somehow found a way to maintain academic success. Dillard, although very expensive, is worth every last penny. The experience is one of a kind.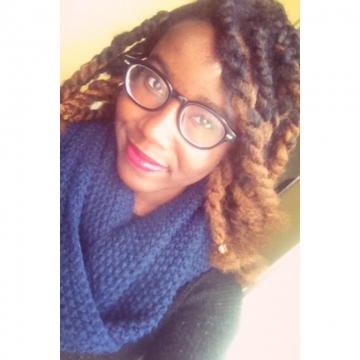 Nzingha Bomani, Proud Student of Dillard Universit
"First time" experiences at your HBCU?*
– It was my first time as the head ambassador/president of an organization (Andrew Goodman Foundation)
– A second-year Dean list member
– A member of my college's Honors Program
– Member of the biology Honor Society (Beta Beta Beta), The Biology Club, The Pre-Med Club, and The National Society of Leadership and Success
Who are the professors that have impacted your life in and out of the classroom? How did they do that?*
A professor that has impacted me was my Microbiology Professor, Dr. Eric Buckles. Not only was he a challenging professor, but he taught me that nothing comes easy. He was also able to get me opportunities for internships and opportunities for clubs and honor societies that had some relation to Biology or the STEM department as a whole. After completing his class, I not only received a B letter grade and a new insight on hard work and dedication, but I also became a member of many organizations designated to my major.
Dillard University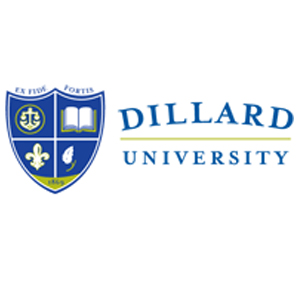 Students: 1,250

Athletics: Dillard University is a member of the National Association of Intercollegiate Athletics (NAIA), competing in the Gulf Coast Athletic Conference (GCAC). Men's sports include basketball, cross country and track & field; while women's sports include basketball, cross country, track & field and volleyball.
Notable Alumni: Michelle Obama - 2014** Spike Lee - 2004 - Doctor of Humane Letters** Shirley Franklin - 2004** William H. Cosby, Jr. - 2006 - Doctor of Education** Hillary Clinton 2007 - Doctor of Humane Letters** Roberta Flack 2007 - Doctor of Humane Letters** Dwayne Thomas - 1980 - CEO, Medical Center of Louisiana, New Orleans** Marian Wright Edelman - 1989 - Doctor of Humane Letters** Ellis M. Marsalis, Jr. - 1955 - Accomplished jazz pianist and music educator; father of jazz artists: Branford, Wynton, Jason and Delfeayo; retired Director of Jazz Studies, University of New Orleans** Lou Rawls - 1988 - Doctor of Humane Letters** Robert E. Johnson - 1988 - Doctor of Literature** Shirley Chisholm - 1985 - Doctor of Humane Letters** Martin Luther King, Sr. - 1980 - Doctor of Humane Letters** John Hope Franklin - 1979 - Doctor of Humane Letters** Benjamin E. Mays - 1975 - Doctor of Humane Letters** Coretta Scott King - 1978 - Doctor of Humane Letters** Mitchell W. Spellman - 1940 - Founding Dean of the Charles R. Drew University of Medicine and Science; Professor of Surgery Emeritus of Harvard Medical School; director, Academic Alliances and International Exchange Programs at Harvard Medical International** Joyce M. Roche - 1970 - President & CEO of Girls, Inc.; former President and Chief Operating Officer of Carson, Inc.; the first female chairperson of the Dillard University Board of Trustees** P.B.S. Pinchback - 1885 - First African-American Governor in the United States; 24th Governor of Louisiana** Alice Dunbar Nelson - 1892 - Women's rights activist and wife of Paul Lawrence Dunbar** Garrett Morris - 1958 - Comedian/actor (Saturday Night Live, The Jamie Foxx Show)** Michael D. Jones - 1982 - Partner, Kirkland & Ellis; Georgetown Law Center Alumni of the Year Award (2010)** Patrick O. Jefferson - 1990 - Member of the Louisiana House of Representatives for District 11; lawyer from Arcadia** James W. Ames - 1882 - Founder, Dunbar Hospital, the first black hospital in Detroit, MI**
Website: http://www.dillard.edu/


Latest Trending Interviews
Interviews Featuring "Dillard University"
Interviews Featuring "Biology"