Sydney Coffee, Clark Atlanta University- c/o 2017, Mass Communications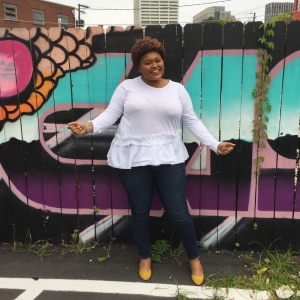 Where are you from? Who introduced you to HBCUs?*
I am originally from Tampa, FL. I was in an organization called Precious Pearls from about 7th grade to 12th grade and through them we went on college tours every year.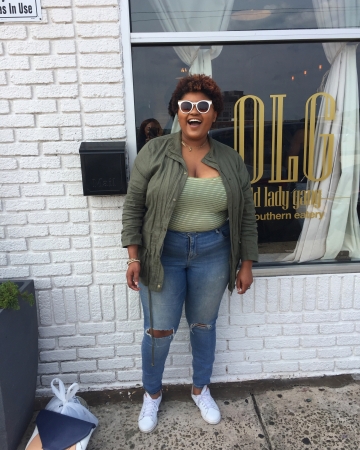 Why did you choose an HBCU over a pwi?*
Personally, how I grew up, I wasn't around enough people that looked like me. I was that "token black girl" at all the parties and I was honestly sick of it. I wanted a change and I wanted to experience true black excellence.
What is the story of your "experience" at Your HBCU given its heralded status as a stellar and prestigious institution?*
Honestly, through all of the ups and downs I had throughout my 4 years at CAU, I would not have picked another institution if I had the chance to. I have learned so much about myself. I'm definitely a completely different person than I was before college, but it's honestly a good thing. I'm a lot more aware of certain situations in life and I learned a lot about my culture. My HBCU taught me to be unapologetically proud of my skin and my culture.
"First time" experiences at your HBCU?*
My best "first time" experience at CAU was probably homecoming. If you know where CAU is, then you know it's apart of the AUC. There is no better place to go to college than in the AUC and I'm happy to argue about it lol. Homecoming is just on a whole different level like there were all of the concerts, celebrity appearances, great food, etc. I don't think I had had that much fun ever in my life.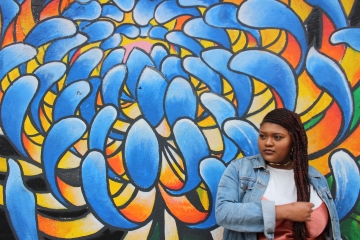 Who are the professors that have impacted your life in and out of the classroom? How did they do that?*
Georgianne Thomas! She was my humanities teacher my very first semester at CAU. Honestly, she's the reason I know I'm black. When I say that, I mean she's the one that woke me up to the injustices against my people and the true history of my ancestors. Before her class, I didn't know my people were kings and queens. I owe her everything.
What to date has been your proudest moment @ Your HBCU?
I competed in a pageant and won a title. I was super duper shy and I decided to step out of my comfort zone my junior year and so I did the Miss Bold & Beautiful pageant. It is the only plus size pageant on campus so it was very important to me being a plus size woman. The process was not easy and patience was definitely practiced, but it was a learning experience and I'm glad I did it.
What do you feel is most beautiful about you?
I have a bomb personality. I also consider myself a very positive person like I don't like to be around negativity because I personally don't bring negativity.
Clark Atlanta University
Students: 3,485

Athletics: Clark Atlanta University competes within the Southern Intercollegiate Athletic Conference (SIAC) of the National Collegiate Athletic Association (NCAA), Division II. Men's sports include baseball, basketball, cross country, football and track & field; while women's sports include basketball, cross country, softball, tennis, track & field and volleyball.
Notable Alumni: Ralph Abernathy - 1951 - Civil rights activist** Brenda S. Banks - Archivist, Deputy Director of the Georgia Department of Archives and History and founder of Banks Archives Consultants** Bryan Barber - 1996 - Director of the 2006 film Idlewild** Kenya Barris - Creator and executive producer of ABC's Black-ish** Marva Collins - 1957 - Educator; founder and director of the Westside Preparatory School in Chicago, Illinois** Amanda Davis - News anchor at CBS 46 in Atlanta, Georgia** DJ Drama - 2000 - Music producer** Alexander Jefferson - 1942 - Retired US Air Force Lieutenant Colonel and a member of the Tuskegee Airmen** Robert R. Jennings - President of Alabama Agricultural and Mechanical University** Henry C. "Hank" Johnson 1976 U.S. Congressman, Georgia 4th District Otis Johnson - 1969 - Mayor of Savannah, Georgia** Bomani Jones - 2001 - Sportswriter, Co-Host of Highly Questionable** Kenny Leon - 1978 - Tony Award winning Broadway and film director. Former artistic director of Atlanta's Alliance Theatre** Evelyn G. Lowery - American civil rights activist and leader; marched in the historic Selma to Montgomery March** Mason "Mase" Durrell Bethea - Rapper** Valeisha Butterfield Jones - 2000 - Founder and CEO of the Women in Entertainment Empowerment Network (WEEN), political strategist, youth and women's activist, author and media personality** Eva Pigford - Model/actress; winner of America's Next Top Model Cycle 3** Nnegest Likke - Movie director and screenwriter** Jacque Reid - 1995 - Journalist** Pernessa C. Seele - Immunologist and the CEO and founder of Balm in Gilead, Inc.** C. Lamont Smith - Sports agent, the founder and president of All Pro Sports and Entertainment** Ella Gaines Yates - First African-American director of the Atlanta-Fulton Public Library System**
Website: http://www.cau.edu/


Latest Trending Interviews
Interviews Featuring "Clark Atlanta University"
Interviews Featuring "Mass Communications"