MacKenzie Milon, Fisk University- c/o 2013, Psychology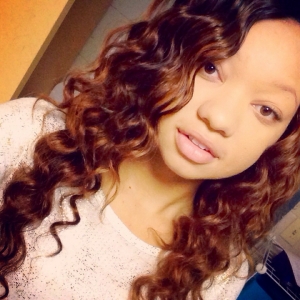 Name : MacKenzie Milon
HBCU : Fisk University
Graduation Year : 2013
Major : Psychology
Email : mmilon94@att.net
Where are you from? Who introduced you to HBCUs?*
I am from Merrillville, Indiana, which is a few minutes away from Michael Jackson's hometown-Gary, Indiana, and an hour away from Chicago, Illinois. My mother briefly introduced me to HBCUs when I was first starting high school.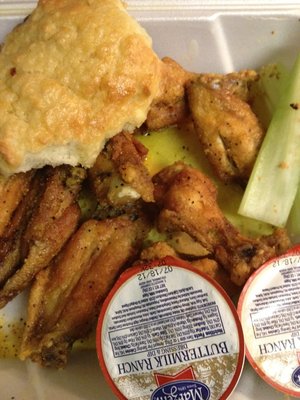 After your visit to Fisk University, stop by Knockout Wings!! | Image Credit: Kim F. of Yelp
Why did you choose an HBCU over a pwi?*
I chose an HBCU over a pwi because of the historical reputation of academic excellence that many colleges and universities have.

No matter where I go, when adults ask me where I go to school and I tell them Fisk University, I don't need to go into further detail about my HBCU because many already know the kind of education Fisk has to offer.
What is the story of your "experience" at Your HBCU given its heralded status as a stellar and prestigious institution?*
Coming into Fisk University in 2012 my faith wasn't as strong as it could be. I didn't realize how having strong faith can get a person through tough times in their lives when sometimes you just can't turn to anybody.

Surrounding myself which some wonderful group of friends, and going to church with them every Sunday, I was able to learn so much about my life, how to become a better friend and how having such a strong spiritual background can make all the difference when life doesn't seem to go the way you planned.

Fisk University is also known for its strong religious background, and I felt that from my first year there.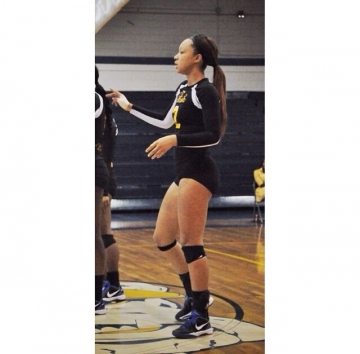 MacKenzie Milon leading her team to victory at Fisk University | Image Credit: MacKenzie Milon
"First time" experiences at your HBCU?*
N/A
Who are the professors that have impacted your life in and out of the classroom? How did they do that?*
Although this person is not a professor at Fisk University, he works in the admissions building and is my assistant volleyball coach, Patrick Gonzalez. This year, 2013, was my first year I met him and I have learned so much from him in such a short period of time.

Not only does he inspire me on the volleyball court, but I can talk to him about anything outside of volleyball. He is a very intellectual individual, & I do consider him my mentor. He has taught me a lot about how I can become a better leader, which is what Fisk University also strives to build in each student that studies there.
What sports do/did you play at your HBCU? What positions?
N/A
What sports and/or extra curricular activities did you do in High School? And why?
N/A
Best restaurants on/near campus? Best dishes?
My favorite wing place that is walking distance from Fisk is called Knock Out wings. My favorite wings to get there are the honey barbecue wings with blue cheese, and the biscuits are AMAZING. They are more famous for their biscuits than anything.'
Who invited you to interview with us?
N/A
Your wildest moment at college?
N/A
What is your funniest college story? (everyone has one lol)
N/A
Fisk University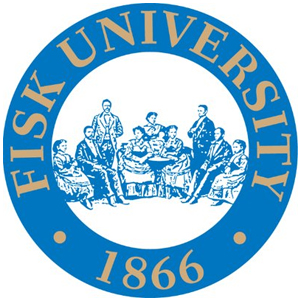 Students: 700+

Athletics: Fisk University is part of the National Association of Intercollegiate Athletics (NAIA) Division I level, primarily competing in the Gulf Coast Athletic Conference (GCAC). Men's sports include basketball, cross country, tennis and track & field; women's sports include basketball, cross country, softball, tennis, track & field and volleyball.
Notable Alumni: Nikki Giovanni - 1967 - poet, author, professor, scholar** Otis Boykin - 1942 - Inventor, control device for the heart pacemaker** Gregory "DJ GB" Byers - 2013 - DJ, Producer** William L. Dawson (politician) - 1909 - U.S. Congressman (1943–1970)** Charles Diggs - United States House of Representatives Michigan (1955–1980)** Rel Dowdell - 1993 - Acclaimed filmmaker** James J. Durham - 1880, 1885 - Founder of Morris College** Venida Evans - 1969 - Actress, best known for IKEA commercials** John Hope Franklin - 1935 - Historian, professor, scholar, author of landmark text From Slavery to Freedom** Esther Cooper Jackson - 1940 - Founding editor of Freedomways Journal** Leonard Jackson (actor) - 1952 - Actor, Five on the Black Hand Side; The Color Purple** Matthew Knowles - 1973 - Father and former manager of Beyoncé, founder and owner of Music World Entertainment, and adjunct professor at Texas Southern University** Hon. Hazel O'Leary - Former U.S. Secretary of Energy** Alma Powell - Wife of Gen. Colin Powell** Margaret Murray Washington - 1890 - Lady Principal of Tuskegee Institute and third wife of Booker T. Washington** Ida B. Wells - American civil rights activist and women's suffrage advocate** Frederica Wilson - 1963 - U.S. Representative for Florida's 17th congressional district**
Website: http://www.fisk.edu/


Latest Trending Interviews
Interviews Featuring "Fisk University"
Interviews Featuring "Psychology"